The Giants Causeway (IMG0605)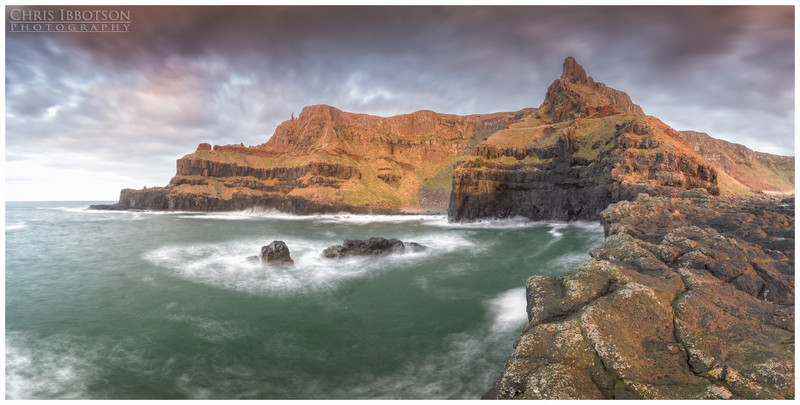 Here I am standing on an outcrop of rocks between Port Noffer to my right and Port Reostan to my left, which is also known as the 'Amphitheatre' with the it's huge sweeping bay. Towering above me is Roveran Valley Head with the iconic 'Chimney Tops' of Lacada Point in the distance.
The Giant's Causeway is the land of legends, Giant by name, Giant by nature and you get a feel for how amazing this part of our coastline is when you stand beneath these enormous cliffs that line the Causeway Coast.