Portnaboe, Giants Causeway (IMG0607)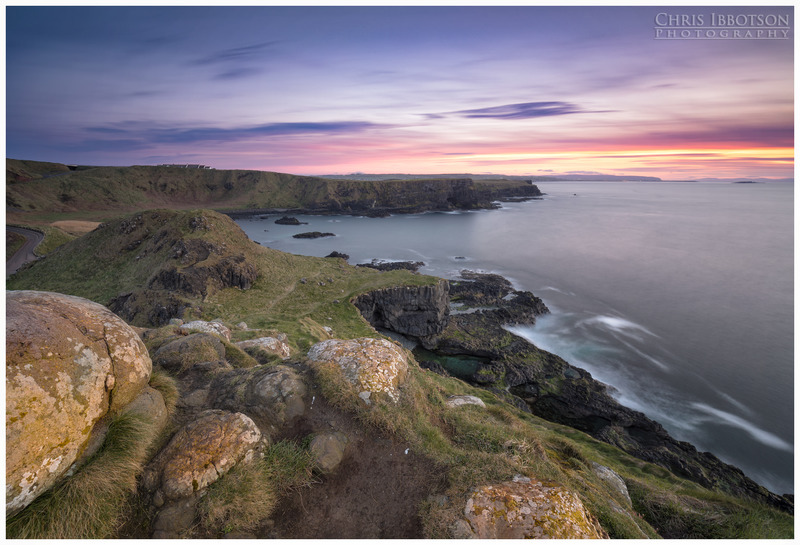 The vikings first raided here in small parties then later with fleets before eventually making land bases in attempts to conquer the country. In Portnaboe there are two intrusive volcanic dykes running out to sea, one of them is aptly named the "Camel's Back". The foreshore around the causeway has claimed many ships, in 1890 the schooner 'William & Mary' foundered on rocks between Portnaboe and Portcoon in the distance.
Portnaboe sits just below the Giant's Causeway Visitor's Centre and welcomes walkers as they make their way down to the famous Grand Causeway. Here we have a view taken from on top of the Great Stookan, a large headland.