The Dark Hedges (IMG0625)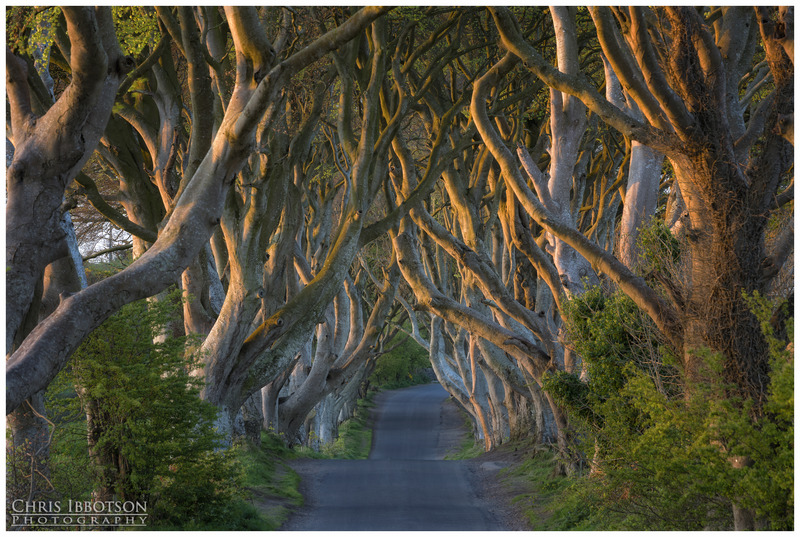 It featured as the Kings Road in the hit tv show Game of Thrones and also recently in Transformers.
The Dark Hedges is a unique road lined with 300 year old Beech trees with a dark canopy of entwining limbs giving it a dark and spooky appearance. It is said to be haunted by the Grey Lady who walks here at night.