The Giant's Causeway (IMG0536)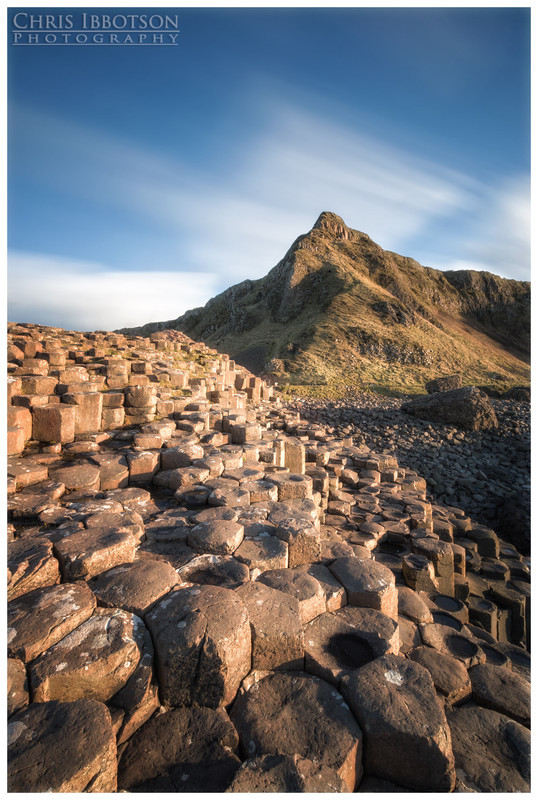 The Giants Causeway was formed some 60-65 million years ago when molten lava, during intense volcanic activity, cooled and shrank in successive lava flows. This resulted in both vertical and horizontal contraction forming 40000 hexagonal basalt columns up to 12m in height.
Warm evening light bathes the basalt stones and the cliffs behind at The Giant's Causeway.