The Kingdom of Mourne (IMG0537)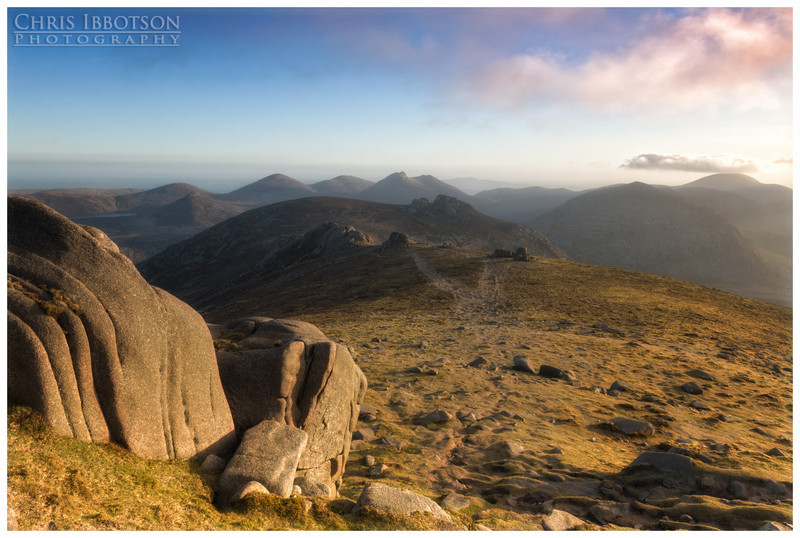 If you look closely you can see my blue tent in the centre of the frame which helps to give the scene some scale.
The warm tones of the morning light bath the summit of Slieve Binnian, the third highest mountain within the Mourne Mountains, standing at 747 metres (2,450 ft). It is named from the Irish Sliabh Binneáin after the rocky tors across it's summit. Binnian offers amazing views across most of the Mourne Mountains.