The Mussenden Temple (IMG0404)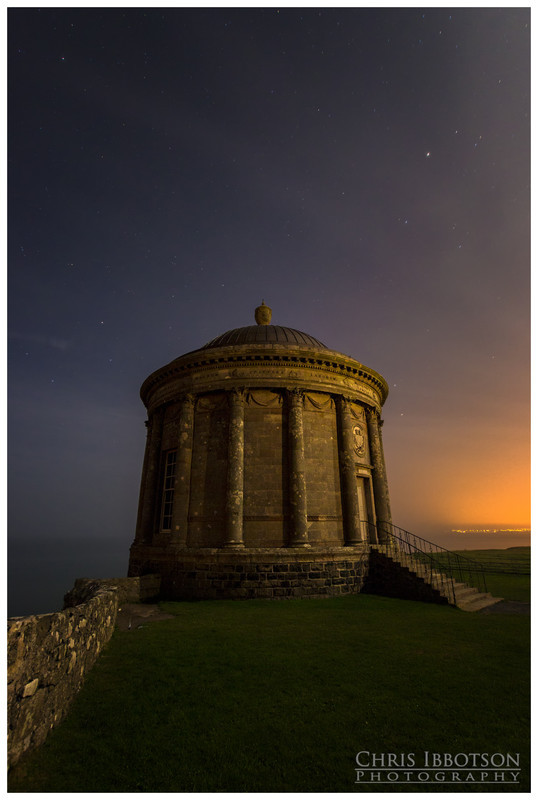 The Mussenden Temple is a circular building perched rather dangerously on the edge of ever eroding cliffs near Castlerock. Built in 1785 within part of the estate at Downhill. The temple was built as a library.
I went to The Mussenden Temple on the evening of 12th September 2014 as a large Kp7 Aurora was predicated. Sadly to say there was high humidity and coastal mist so it wasn't to be but undeterred to make do with the weather which faced me and pleased with this shot.