Whitepark Bay (IMG0516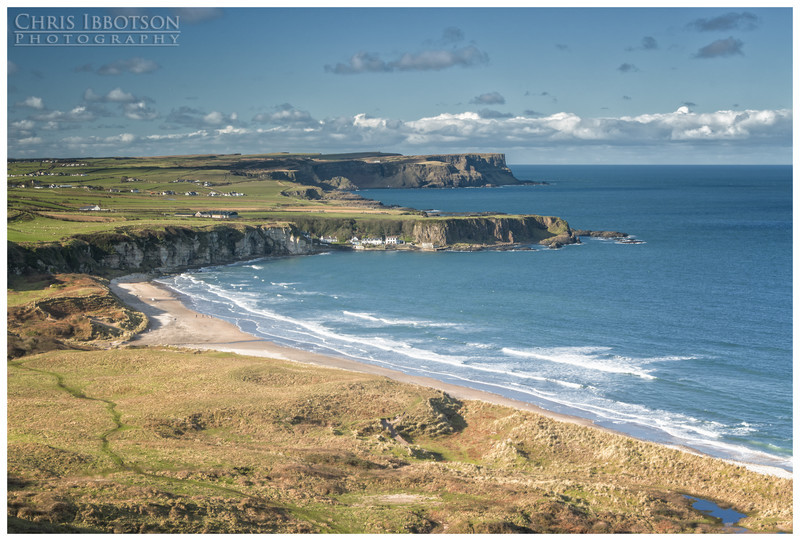 The beach has been looked after by The National Trust since 1938.
The beautiful and peaceful beach at Whitepark Bay sits in the heartland of The North Antrim Coast. Flanked by sand dunes to the back and headlands to either end give it enclosure. Ballintoy Harbour is to the east and the quaint white houses and cottages you see in the distance is Portbraddan. Providing the tide isnt too high you can walk along the base of the cliffs and on beyond through a cave in the headland to Dunseverick and on towards The Giant's Causeway in the far distance. It is not unusual to find sheep and cows bathing in the sun on the sandy beach.