Downhill House Star Trail (IMG0521)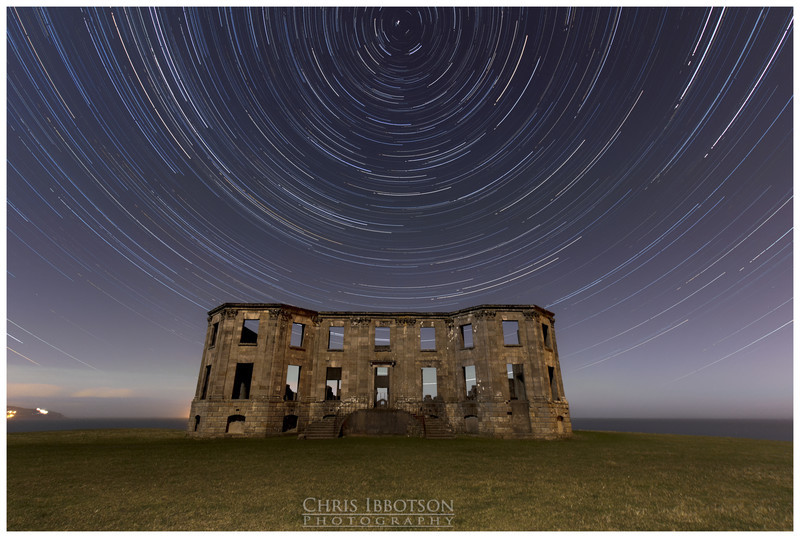 Downhill House stands impressively within the grounds of Downhill Demesne which also features the very beautiful and iconic Mussenden Temple which sits perched on the cliff edge.

The house was built in the 18th century for Earl-Bishop Frederick Hervey. In 1851 most of the house was destroyed by fire and was later rebuilt in the early 1870s. It was used by the RAF during WW2 to house servicemen before being dismantled in 1950.
The vortex of time above the remains of Downhill House.