The Stalactite Cave, Larrybane (IMG0375)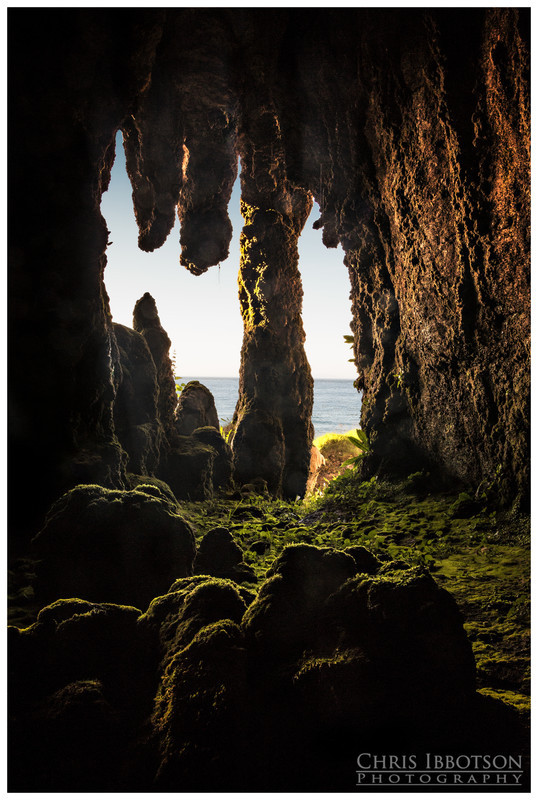 It was first discovered in 1895 by French cave explorer Édouard-Alfred Martel.
This stalactite cave is on the cliff face of Larrybane Bay between Ballintoy and Carrick-a-Rede Rope Bridge. It is somewhat unusual as it is 20 ft above sea level. It has some fine stalactites and stalagmites inside which are well preserved. The cave from the outside looks like the gaping jaws of some rock monster set into the immense cliff face. It overlooks Sheep's Island which is the point of view most photographers choose to capture but I decided to take a different view on it.